Home
›
Atomic
Ekranoplan
These Soviet WIG vehicles have been mentioned here before, but I never realised the level of investment and R&D which went in to these craft.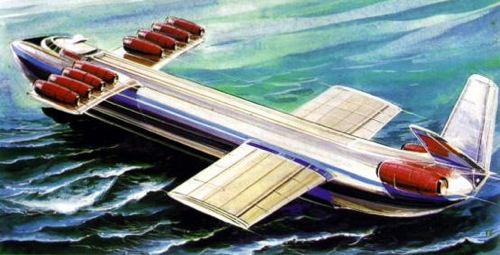 There were civil variations and military ones.
Missile-'cruiser' variants.
The ideas of WIG (Wing In Ground) Effect vehicles are apparantly being re-assessed by some Western deffence companies.