Home
›
Atomic
Ray Guns
Ray Guns are something which, it seems to me, cross over between Steampunk and Dieselpunk, Since they are both alternate universes, some devices defy categorization and I submit that Ray Guns would fall into that category. Buck Rogers would certainly qualify as Dieselpunk since between his adventures on Mongo, he constantly returned to a 1930s era Earth. Here is a CG model I did of one of the original Buck Rogers ray guns from the films. This was based on a photograph.
Likewise Sky Captain made much use of ray guns in its Ortensian Dieselpunk world. Here is a CG model I did of Dex's ray gun based on one of the designs (pencil sketch) posted online by the production.
Here is another Sky Captain design that never made it into the final production, but I always liked the sketch so I decided to see what it would have looked like and modeled it.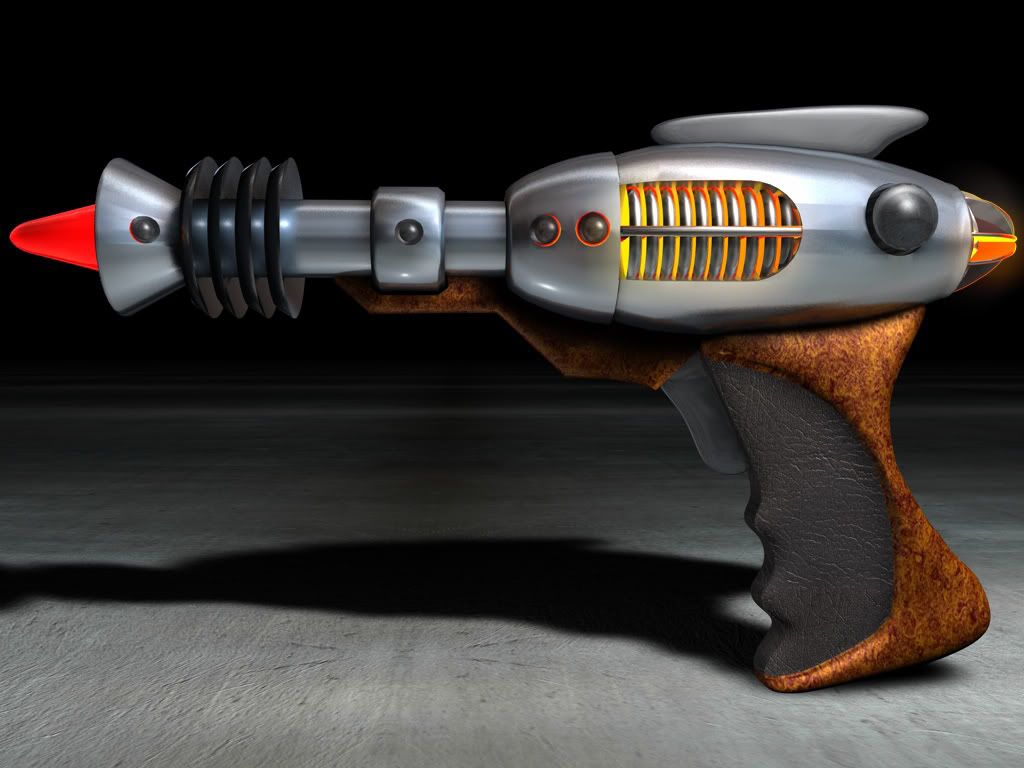 Although not as sleek, here is a ray gun from my story "The Aerial Corsairs" which is definitely Steampunk and tries to imagine what kind of weapons a Victorian Military would develop if it had a bit of alternate universe technology. This is based on the Martini rifle in use at the time.